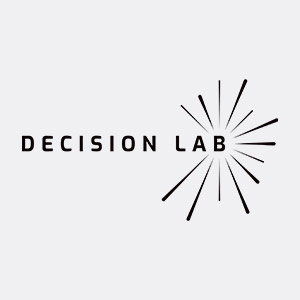 Send Message to listing owner
Please
log in
to be able to send messages to the listing owner.
Organisation Registration
7768830
Company Telephone Number
020 3735 8580
Address
V.301 Vox Studios, 1-45 Durham Street
Type of Organisation - Professional Services
Digital
Other Type of Organisation
Other
Areas of expertise - Professional Services
Water Resources, Water supply – Treatment, Water supply – Networks, General
Regions the organisation has experience working in
USA, Eastern Europe & Central Asia
Regions the organisation is interested in working in
North America, USA, Latin America, Argentina, South Africa, Eastern Europe & Central Asia, Saudi Arabia, China, Australia, New Zealand
Elevator Pitch (50 Word or Less)
Decision Lab are water experts and have been for ten years. Recent highlights include producing the next-generation water investment model for WRSE, developing a Best-Value WRMP framework and applying advanced data science techniques to understand water consumption (both UKWIR funded). We've been shortlisted for "Consultancy of the Year" in WIA2021.
Describe your business.
Decision Lab is an award-winning London-based technology company specialising in the development of decision support applications. Our team consists of highly skilled mathematical modellers, data scientists and simulation experts. The rare blend of skills, methods and experience within Decision Lab means that we can offer genuinely unique industry insight and methodologies. We use best in class tools, and we invest time to innovate, develop, understand, and apply new techniques and technologies. We have strong experience in developing innovative approaches and techniques which facilitate and support asset managers in complex decision-making areas. Our direct clients include Babcock International, the Ministry of Defence, Rolls-Royce, Siemens, Fujitsu, GlaxoSmithKline, and numerous utility companies.

Decision Lab features in the prestigious Financial Times list of the UK's Leading Management Consultants consecutively in 2020 and 2021 and we are proud to have been awarded a Bronze Medal for Consulting services in Data Analytics and Big Data consecutively in 2020 and 2021.

Decision Lab has carried out over ten water resource management planning projects since 2007 for a variety of companies. The focus of our work has been the Water Resource Management Plan (WRMP), where we have developed an asset investment decision tool kit that focusses on the Economic Balance of Supply of water with the Demand for water (EBSD).

Our core group of customers for this include Thames Water, South East Water, Affinity Water, Welsh Water, and Sutton and East Surrey Water.

Currently for WRSE, we are developing and extending our EBSD approach to become a new investment model that incorporates Real Options and Adaptive Pathways techniques to identify the best regional resilience plan.

In addition to supporting companies with their WRMPs, we have also provided a range of different solutions using different techniques, such as simulation, machine learning and Multi-Criteria Decision Analysis (MCDA), and carried out research projects for UK Water Industry Research (UKWIR).
Contact Last Name
Griffiths
Contact Telephone Number
07561 753137