Driving digital innovation in the UK water sector
Our planet faces an unprecedented combination of water security and resilience challenges.
The water sector will need to continue to embrace change in order to address these challenges and take full advantage of the opportunities. Adoption of digital approaches, techniques and thinking will play a pivotal role in the journey of innovation, change and transformation.
Digital thinking could impact every aspect of water from resource management and treatment technology through to operations and maintenance and resource recovery. In the process of reshaping the water industry, the digital revolution presents emerging commercial opportunities for UK plc, requiring a focused, national effort to capitalise on those opportunities and deliver important benefits for the UK and the rest of the world.
To this end, The UK Water Partnership is galvanising UK stakeholders to come together in a focused, national effort to embrace the digital revolution in water, to capitalise on the many commercial opportunities, and to help improve the planet's prospects for long-term water security and resilience. The Partnership is committed to playing an enabling role in ensuring that the activities below are delivered at pace, working collaboratively with all relevant stakeholders.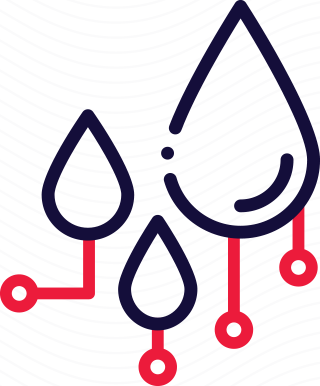 Objectives
Create a Digital Water stakeholder map, identifying key influencers, organisations and bodies.
Catalyse the creation of a stakeholder engagement campaign, with defined objectives, activities and timetable.
Host a Digital Water launch event to convene relevant stakeholders and promote collaborative action.
Create a marketing communications pack on UK Digital Water capability, available for DIT staff and others to showcase overseas.
Establish a mechanism to track sales of UK digital products and services at both domestic and international level.
Explore how organisations who have procured UK Digital Water products and services can collaborate to showcase UK capability.
Establish ways of focusing digital water research funding on the primary areas of commercial opportunity for the UK.
Create a web-based, user-friendly register of UK Digital Water supply chain companies, enabling potential customers to readily understand what the UK has to offer.
Put mechanisms in place to facilitate collaboration across digital water research activity, innovation agencies, funding bodies, supply chain organisations and customer end users.