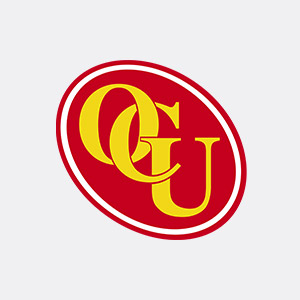 Send Message to listing owner
Please
log in
to be able to send messages to the listing owner.
Organisation Registration
2916906
Company Telephone Number
0161 248 9922
Address
Artemis House, 6 – 8 Greek Street
Type of Organisation - Professional Services
Engineering, Project Management
Type of Organisation - Contractor
Civil, Operations, Pipelines, Surveying
Areas of expertise - Professional Services
Water supply – Networks, Wastewater – Networks
Regions the organisation is interested in working in
North America
Elevator Pitch (50 Word or Less)
We are O'Connor Utilities Limited, an innovative utilities engineering organisation. We carry out traditional construction methods but are also specialists in Horizontal Directional Drilling (HDD); boasting one of the largest and most diverse fleet of drilling rigs in Europe.
Describe your business.
O'Connor Utilities Limited have a wealth of experience in the design, construction and installation of potable and raw water systems, sewer risings mains, sewer replacement and refurbishment works over a wide range of pipe diameters. We are committed to delivering efficient, effective and environmentally friendly water and wastewater networks as well as treatment facilities and ancillary equipment.

We believe that we offer a unique level of service providing turnkey solutions from design (including network, process and MEICA), through to installation and commissioning. We can undertake initial route selection and proving from findings from site and desk top investigations, specification of laying techniques, dealing with the public utilities companies, landowners and other 3rd parties, management of the streetworks process, site construction, connection to existing mains and services, chlorination, testing, commissioning and permanent final reinstatement.

Our experience in the water industry is built upon a reputation for successfully delivering the full spectrum of water and wastewater treatment projects over a 20-year period. We have a strong background in providing the most reliable and cost effective solutions to benefit customers and end users.

We are equally at home constructing small diameter mains rehabilitations works as we are at building large diameter water and wastewater cross country and urban pipe laying schemes through to the construction of sewage pumping stations and primary settlement tanks.

We provide reactive and emergency support to a broad range of water companies the length and breadth of the UK and Ireland.

Our range of services includes:

- Design
- Main laying, main replacement and service laying
- Large diameter and deep excavation works
- Trunk mains replacement
- Cross country pipelines
- Pipeline commissioning
- Distribution networks
- Water and sewer connections
- Sewer maintenance, relaying and refurbishment
- Diversion of existing water mains and sewers
- Metering
- Construction of sewage pumping stations
- Construction of primary settlement tanks.
Contact Last Name
Flitcroft
Contact Telephone Number
07771 908 721