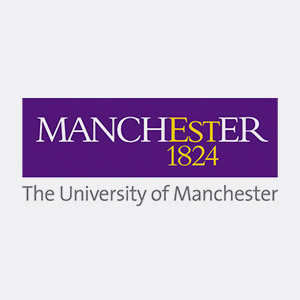 Send Message to listing owner
Please
log in
to be able to send messages to the listing owner.
Company Telephone Number
0161 306 6000
Address
Sackville Street Building, Sackville Street
Other Type of Organisation
Academic Institution
Areas of expertise - Professional Services
Water Resources, Water supply – Treatment, Water supply – Networks, Wastewater – Treatment, Wastewater – Networks, Flooding – Infrastructure, Flooding – Forecasting & Warning, Flooding – Response, Flooding – Risk Management, Industrial Wastewater
Regions the organisation has experience working in
Africa, Ghana, South Asia, India, China
Regions the organisation is interested in working in
North America, USA, Latin America, Peru, Colombia, Brazil, El Salvador, Argentina, Africa, South Africa, Egypt, Kenya, Tanzania, Uganda, Ethiopia, Ghana, Eastern Europe & Central Asia, Kazakstan, Middle East, Saudi Arabia, Iraq, Oman, UAE, South Asia, India, Pakistan, Bangladesh, China, Asia Pacific, Singapore, Malaysia, Vietnam, Indonesia, Australasia, Australia, New Zealand
Elevator Pitch (50 Word or Less)
Our research is challenge-led and brings together a wide variety of experts operating across disciplines. This research is focused around three main areas: Clean water and sanitation, Resilient catchments and hydrological extremes and Water security and sustainable development.
Describe your business.
The University of Manchester has the widest breadth of research being undertaken by a single HEI in the UK and Manchester Environmental Research Institute's 'Managing the Worlds Water Resources' theme brings together academics from all University Faculties with partners from industry, government, civil society groups, NGOs, and environmental organisations to improve understanding, prediction, and management of our changing water cycle.
Contact First Name
Emilie
Contact Telephone Number
0161 306 6000