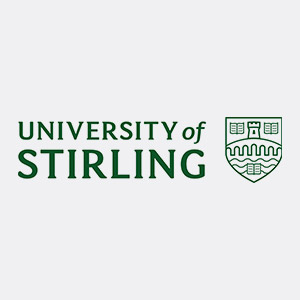 Send Message to listing owner
Please
log in
to be able to send messages to the listing owner.
Organisation Registration
SC011159
Company Telephone Number
01786 467124
Type of Organisation - Professional Services
Digital, Environmental
Type of Organisation - Contractor
Surveying, Instrumentation, Control, Automation
Type of Organisation - Equipment Provider
Sensors, Instrumentation, Control, Automation
Other Type of Organisation
Academic Institution
Areas of expertise - Professional Services
Water Resources, Flooding – Infrastructure, Flooding – Forecasting & Warning, Flooding – Risk Management, General
Regions the organisation has experience working in
North America, Latin America, Africa, Eastern Europe & Central Asia, India, Bangladesh
Regions the organisation is interested in working in
North America, Latin America, Eastern Europe & Central Asia, Middle East, South Asia, India, China, Australasia
Elevator Pitch (50 Word or Less)
The University of Stirling undertake ground-breaking work on the development of digital catchment observatories incorporating near and real-time data from satellites, IoT connected sensors, and models powered by AI to revolutionise water monitoring and management at the landscape scale in collaboration with multiple stakeholders across the environmental sector.
Describe your business.
We provide research, consultancy and skills training in the area of digital water and environmental monitoring. We have built the UK first full-scale digital catchment observatory in the Firth of Forth catchment (Forth-ERA) combining near and real-time data from IoT sensors, satellites and models with advanced data analytics and visualisation to improve our ability to monitor and/or forecast floods and droughts, risks to inland and coastal water quality, carbon sequestration and storage.

Phase one of Forth-ERA is funded through a partnership between the University and BT, with EE's powerful 5G network allowing the rich data to be captured and processed. This is complemented by a web-based software platform and toolkit designed by 3DEO, which provides a single point of access to real-time environmental data and analytics.

The Forth-ERA concept presents users with a 'living lab', allowing real-time analysis of environmental data and analytics across the Forth river estuary, an area with a diverse economic footprint: from agricultural landscapes to urban residential areas and heavy industry. The ability to analyse live data on this scale is facilitating world-leading scientific research, promoting further efficiencies in environmental management and regulation, and stimulating business innovation in support of Scotland's transition to a net zero carbon society.
Contact Telephone Number
07709418427