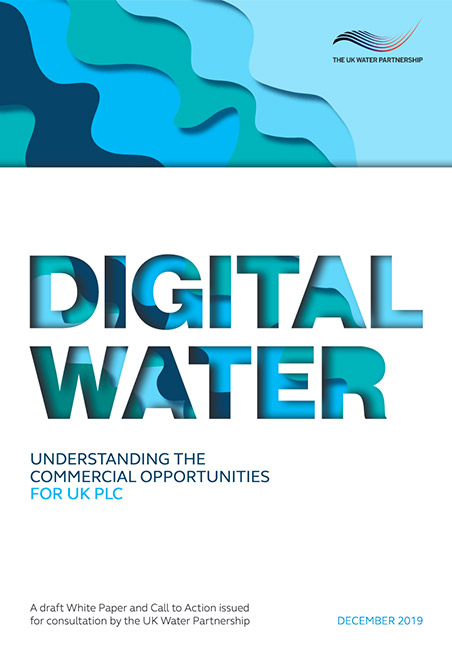 Driving Digital Innovation in the UK water sector
The UK Water Partnership have launched an action plan to help UK plc win its share of the $30 billion digital revolution in water.
About Consultation
The digital revolution is transforming the water industry – and with that transformation comes tremendous commercial opportunities for UK plc. In response to this, the UK Water Partnership have published a draft White Paper and Call to Action, Digital Water – understanding the commercial opportunities for UK plc, which is available to download below. The plan includes calls for more focused research on the primary areas of commercial opportunity for the UK, increased collaboration across the UK water economy and more proactive marketing of UK digital water expertise.
Here at the UK Water Partnership, we're keen to seek the views of everyone connected, directly or indirectly, with the water economy and have therefore published this as a document for consultation.
How to respond
We welcome your response to this consultation by close of business on 28 February 2020.
Please download the PDF document below and either:
(1) email your response to tom.doyle@theukwaterpartnership.org OR
(2) respond online by clicking on the link below
Respondents are encouraged to provide evidence or data which supports their response. Please tell us if you are responding as an individual or on behalf of an organisation or group. There is no obligation to respond to all of the questions but if you are not submitting your response online, we would appreciate if respondents could use the appropriate question numbers in submissions to enable easier analysis.