Statement of Intent
We are pleased to share the key output from the UK Water Industry Summit, which took place last Wednesday 18th October. Six of the key organisations within the water sector in the UK signed a concrete commitment to to collaborate and drive innovation, to tackle the complex challenges facing the water sector in the UK.
We have agreed to increase collaboration in order to best delineate the solutions to issues that face the sector and to agree and deliver what is required in the areas of: Thought Leadership; Research; Development; Innovation; and Application.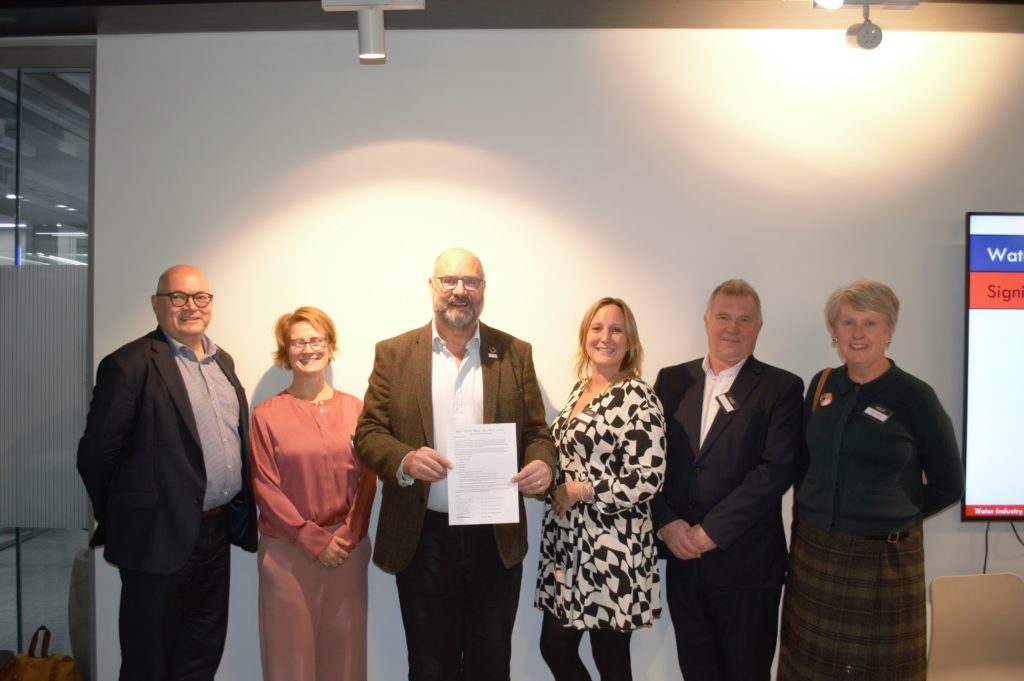 Collaboration will take the form of the following:
1. Sharing of work programmes in order to explore areas of mutual interest.
2. Coordination on 'One Voice' statements in areas of common interest.
3. Participation in an annual joint 'water collaboration summit' to share knowledge and experience and to agree and deliver programs of work.
4. Explore opportunities to promote UK water expertise internationally.
5. Connecting resources and sharing knowledge to review, update and build upon the UK 2050 Water Innovation Strategy to ensure it remains current and valid.

This collaboration will commence this December at our first joint Business Development session, where we'll aim to integrate the responses to key challenges discussed at the Water Industry Summit into each organisation's Development Plans.
We hope to help the UK water sector deliver a reliable supply of safe, clean water while protecting the environment and adapting to changing conditions.
The UK Water Partnership together with British Water, UK Water Industry Research (UKWIR), the Future Water , the Water Industry Forum and Spring