UK Water Industry Summit Summary
On Wednesday 18th October, the UK water sector came together to discuss the key challenges and opportunities facing the water industry. This included Governments, SMEs, water companies, consultants, contractors, and many other players within the water industry.
The key messaging from the event was that this is both an exciting and challenging time to be in the water industry, and that there is an underlying need to improve collaboration and participation from all stakeholders. MP Rebecca Pow, Minister for Environmental Quality and Resilience, expressed her support for the positive change that the water sector is working towards.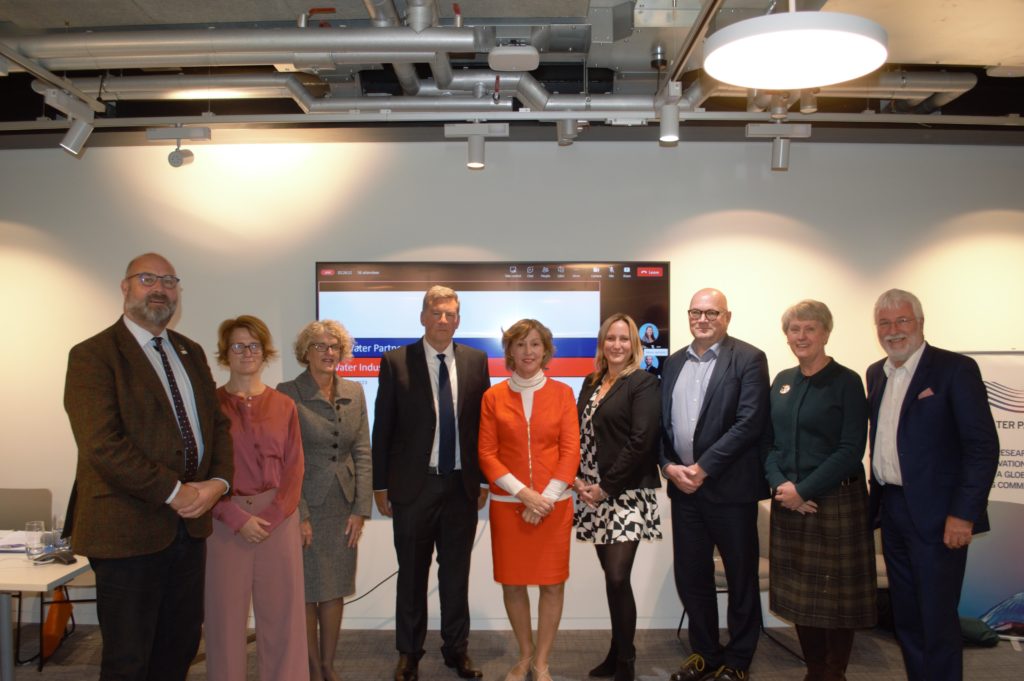 Please read below our full summary of the event.
From England, Nigel Watson has elevated the need for transformation in the industry using innovation to solve challenges.
From Scotland, Rosemary Greenhill addressed the new challenges brought by climate change and stressed the need to meet the high rate of change with immediate action.
From Wales, Nicola Thomas and Gail Davies-Walsh have instigated to act for river health and water quality by bringing government and industry.
Our keynote speaker, MP Rebecca Pow, has inspired us to seize the exciting opportunities within the water sector, fostering positive change and spreading the passion of water experts to the wider public.
On the side of the opportunities, we saw:
Carly Perry presented the Water Innovation Strategy which can enable the key organisations to align and work towards the common goal of enhancing innovation within the sector.
Steve Salvin (CEO, Aiimi) provided insight into the new developments in the field of data, specifically on how digital twins, AI and machine learning tools have the potential to improve delivery within the industry.
Cassia Pickard told us about her professional journey, and shared her perspective to illustrate how young and diverse talents can be fostered, retained and multiplied, to develop and expand the sector.
The most pressing challenges facing the sector were then prioritised. Five distinct themes emerged, namely:
River Health and Catchment Management
Future Talent and Skills
Customer Engagement and Trust
Collaboration and the Water Innovation Strategy
Data and Digital
These were underpinned by four cross-cutting challenges: collaboration, communication, resilience, and funding.
The topics were discussed in workshops to develop the starting point for a collaborative strategy which will be taken further by the co-hosting organisations in Joint Business development plan sessions later this year.
The evening closed with a concrete commitment, with all partners signing a statement of intent to collaborate to drive innovation in order to deliver a reliable supply of safe, clean water while protecting the environment and adapting to changing conditions.