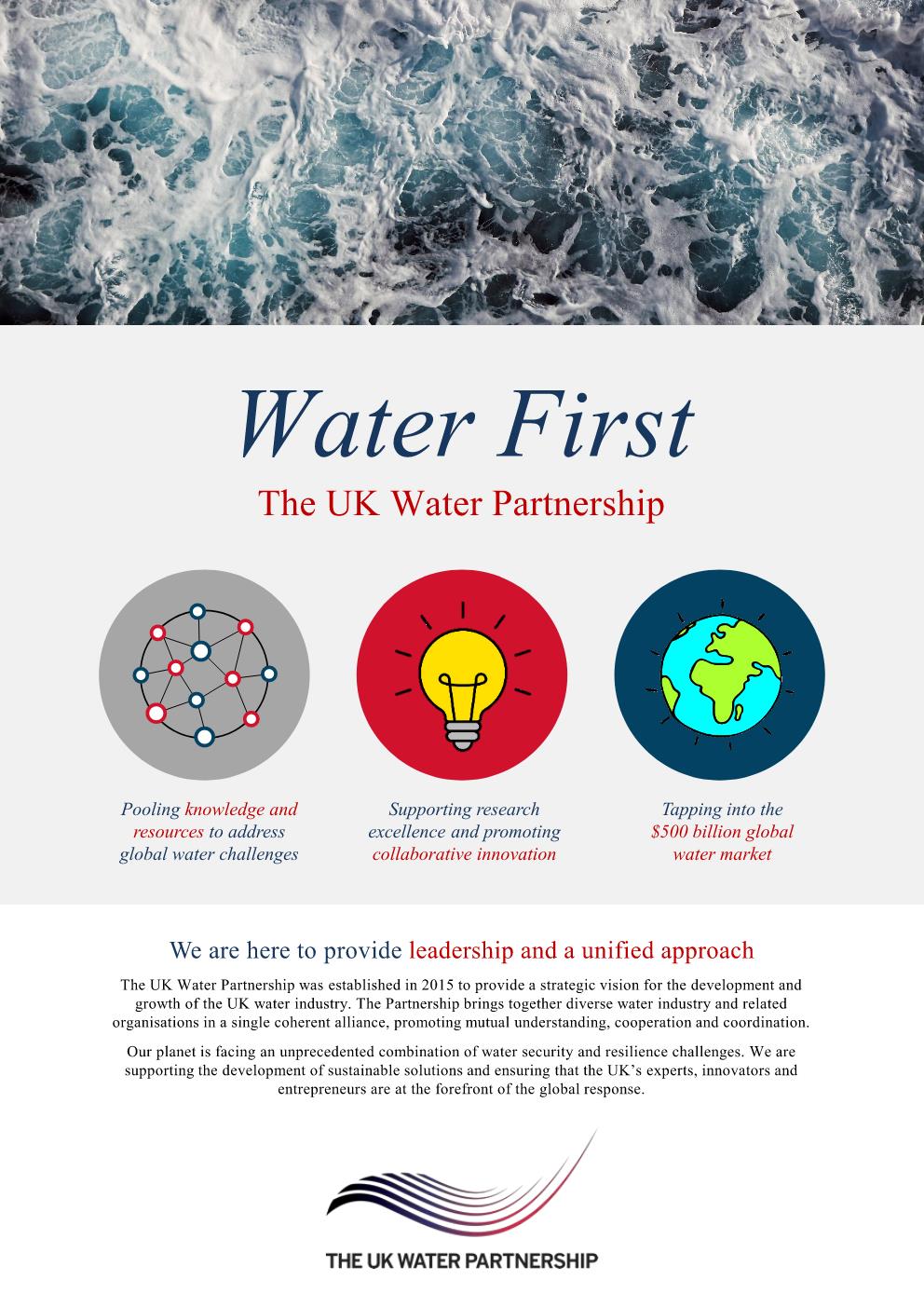 Water First
Water is a precious resource that is essential to life on earth, and the global demand for clean, safe and accessible water is growing rapidly. The UK Water Partnership has developed a strategic vision to address the challenges of global water security and resilience. Our business plan, titled "Water First," outlines our approach to promoting collaborative innovation, pooling knowledge and resources, and tapping into the $500 billion global water market.
We believe that by bringing together diverse water industry and related organizations in a single coherent alliance, we can promote mutual understanding, cooperation, and coordination. Our goal is to enable collaboration and networking, showcase UK capability, and provide actionable thought leadership to address the strategic water challenges of our time.
Our Business Plan is structured into several sections that outline our strategy, goals, and operational approach. These sections include "Our Impact," which describes the positive effect that our activities have on the UK water sector and beyond. "Our Objectives" outlines the specific targets we aim to achieve, while "Our Enablers" describes the key resources and capabilities that will allow us to succeed. The final section, "How We Operate," details the day-to-day workings of the UK Water Partnership, including our governance structure, communication channels, and decision-making processes.